Immerse yourself in the beauty of Colorado, enjoy the ultimate western experience, and the unparalleled scenery of White River National Forest.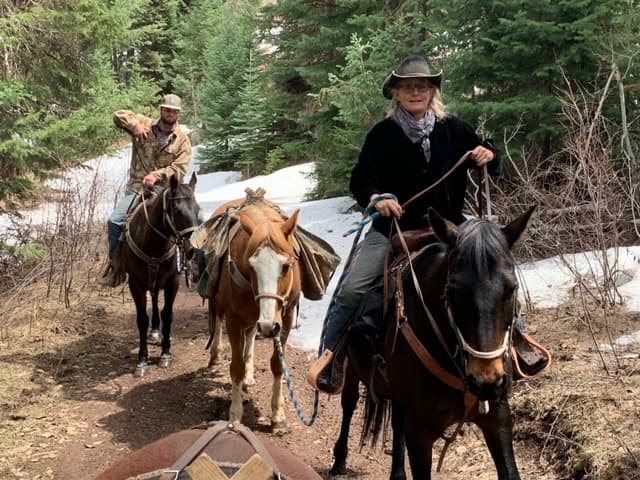 What better way to explore the beauty of Colorado Gems: Lost Creek, Red Springs than to travel on horseback? Riding through the extension of these lands will undoubtedly be an overwhelming experience. Summer horseback riding in the countryside is, for many, the best opportunity to get closer to nature and enjoy blue skies, fresh air, and breathtaking views, which make each ride an unforgettable trip to the Colorado Backcountry.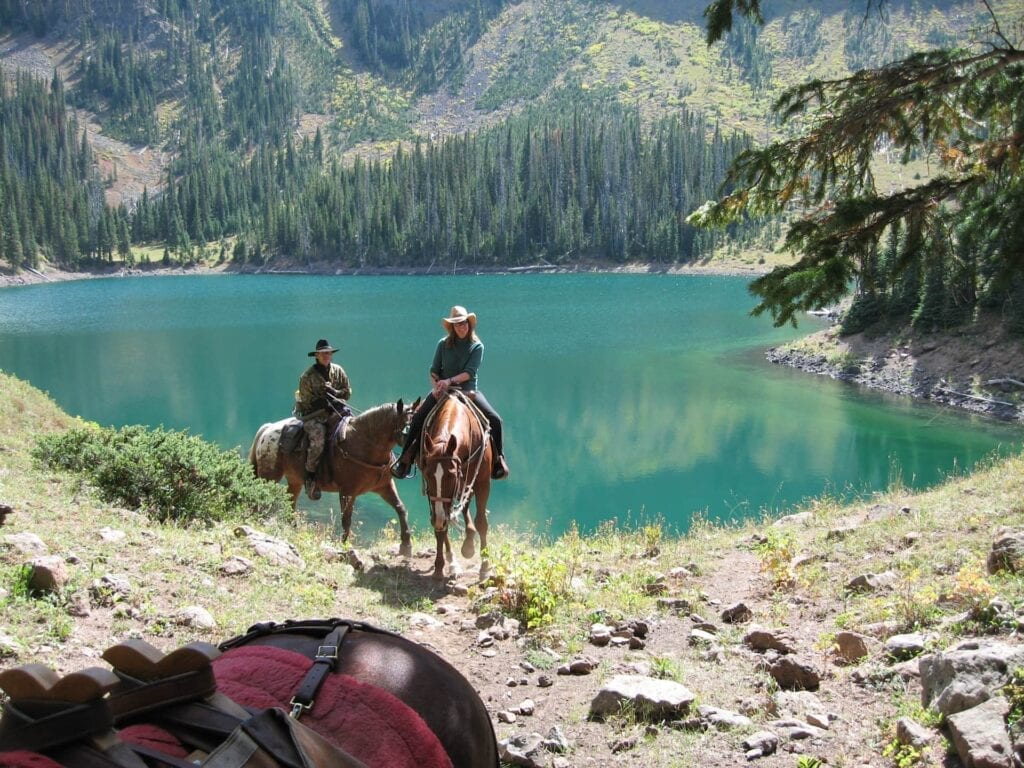 Colorado is famous for the opportunity to experience the cowboy lifestyle. The best time of year to enjoy a great horseback ride is mid-summer. The multi-use trails are open for use by hikers, horseback riders, and bikers, making for a wonderful and friendly natural landscape for all. Colorado has been a long-time destination for horseback riding, starting when the Spanish introduced horses to the region in order to increase hunting abilities and have faster transportation. Horses changed the American West forever.
A backcountry horseback ride is an adventure where you can enjoy a relaxing ride without the stress of the competition while enjoying the views of nature. It's a great opportunity to share quality family time and socialize with other horse lovers, build your confidence, improve your Saddle skills and explore new terrains.
Whether it's your first time riding horses or you are an experienced rider, when you decide to go for a relaxing ride on a horse, Pack Trips and Backcountry horseback riding is the best option. Horseback rides can be of any length, from a couple of hours to 3 days of connecting with your horse in nature.
Spending time with your horse on the trails is a relaxing experience. Make sure you stay safe and do it responsibly. Start your adventure preparing for your trail ride. When adventuring into nature, make sure you are dressed for it; long pants, comfortable clothing, and closed shoes (boots or sneakers) are the best options. Take the time to familiarize yourself with your horse, the horse-rider connection is very important. Make sure you know the basics of riding and follow your guide's instructions to keep yourself and others safe. If you are not familiar with mounting a horse, remember to keep your back straight, relax your body and use the reins gently.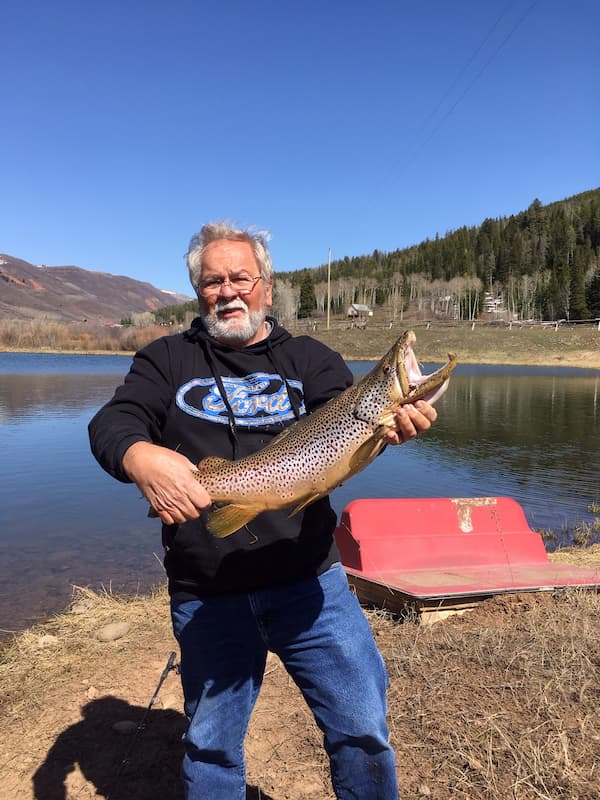 Horseback riding is, without a doubt, a marvelous way to disconnect from the hectic city life and stress and connect with the beauty of nature and the benefits of fresh mountain air. But the fresh air and breathtaking views are not the only benefits of this cowboy or cowgirl experience. Whether you are looking for a relaxing experience or an exciting adventure, horseback riding will help you in different aspects of your life. The most significant lesson you will learn is the responsibility of taking care of the horse you are riding is part of the bond you form with it, the human-animal bond is one of the best reasons to join a backcountry horseback ride, patience, discipline, understanding, empathy, compassion, self-control, and dedication will be, from the moment you start horseback riding, valuable qualities that you will learn and acquire as part of your personality.
People who experience horseback riding have expressed feeling happy, cheerful, relaxed, and even more active, increasing self-esteem and confidence and improving self-image. Horses make wonderful companions, and many people consider their horses their best friends, riders can develop better interpersonal skills and socialization skills, during a group ride, riders will interact with their horses, other riders, riding instructors, and employees at the barn.
Horseback riding offers another way to see the world. Trail riding allows you to enjoy parts of the world that you may have missed in the hustle and bustle of modern life. We tend to spend too much time indoors. This is a great opportunity to get out in nature, have fun and get fit. You burn calories, build muscle, gain strength, and develop better reflexes and a sense of balance and coordination. Guiding your horse requires your whole body use.
Of course, the main reason people choose horseback riding in the summer is relaxation, not only for your mind but also for your body. The natural movement of the horse offers the benefit of stretching the muscles. The movement of the horse as it walks allows the rider's pelvis to simulate walking movements and increase the range of joint movements.
People get together by participating in horseback riding through summer camps, clubs, and events. By participating in horse-friendly activities, riders can enjoy friendship and social fulfillment.
For children, horseback riding is a unique activity that teaches self-confidence and self-discipline. Horseback riding is associated with emotions of adventure, fun, and excitement. These feelings and the lessons of life they teach are important opportunities to share with children. Horse riding has many advantages. The most important benefits of horseback riding are learning opportunities and personal growth.
At Welder Ranch and Outfitting Services LLC, Colorado's backcountry, we are specialists since 1988. Here, you will find the right option for your dream vacation.
Enjoy a family ride for 2 hours or more; choose between the spectacular rugged scenery of Red Springs and the splendor of the Lost Creek ride, for a relaxing and fun ride. Family rides include a minimum of 4 riders and are a great option for beginners.
For intermediate and advanced riders, the Backcountry half-day ride is a wonderful option with multiple routes available to travel and discover.
For the experienced horse lover and the hardy! For those who want to fish in the White River or the pond on the Welder Ranch property, you can choose the Full-Day Horseback Ride and Fishing Trip, with 6 to 8 hours on the trail with multiple routes and destinations available.
We have Backcountry trips and summer camps, which are perfect for the family. You will enjoy all the comforts of home in the wild for 1, 2, or 3 days!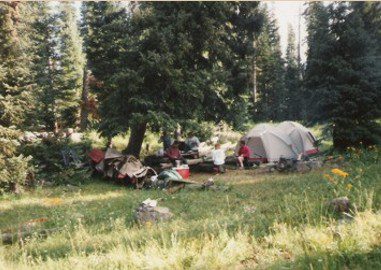 Experience fly fishing on private waters and explore fishing opportunities in the White River National Forest. This service includes lunch, transportation, gear if needed, and great guide service. If you are interested in a more serious backcountry horseback, or most adventurous trip, try our progressive travel for 1, 2, or 3 days! Let us help you pack your gear in and out of our wilderness base camp on your own campsite with our Day Packing Services.
For Guided Fishing, Horseback Rides, and Backcountry trips in, Colorado or in the White River National Forest area of Northwest Colorado you can trust the expertise and support our team provides! Visit Welder Outfitting Services on the beautiful upper White River.