Snowmobile Adventures Guided Snowmobile Tours are Snowmobiles Adventures East of Meeker, Colorado, in the White River National Forest. Shawn Welder and Welder Ranch and Outfitting Services, LLC have the snowmobiles and experience to provide an amazing First-time experience or expert-level epic jumps experience.  Welder Ranch and Outfitting Services, LLC is a year-round recreation outfitting and guide service located on the beautiful upper White River since 1988. Shawn Welder and Welder Ranch and Outfitting Services, LLC has been hosting outdoor enthusiasts seeking outdoor adventures riding snow sleds, horses, ATVs, and OHVs. Welder Ranch and Outfitting Services, LLC offers Summer fishing guide service and horseback rides, fall big game hunting, and winter snowmobile tours in the White River National Forest and vast Flat Tops Wilderness. They are also fortunate enough to be able to take some amazing trips with other snowmobilers who share their passion for adventure. Shawn Welder is celebrating 34 years in the saddle, serving people who can depend on our team's expertise and support.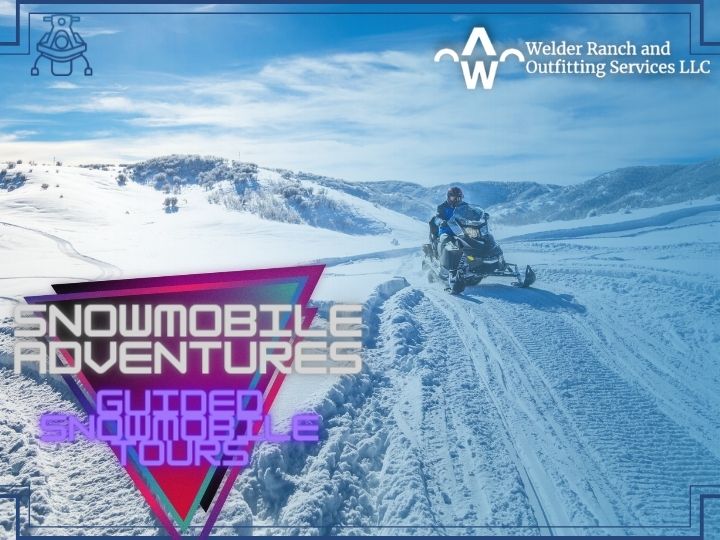 What is a Snowmobile Tour?
A guided snowmobile tour is a guided snowmobile adventure. Snowmobile tours typically begin with a meet and greet where you and a guide will discuss the adventure you are planning. Next, you and your guide will head out to the trailhead, where you will unload your gear and any animals you wish to bring. The guide will then show you how to operate the snowmobile, which is required for all guided tours. Once the snowmobile is ready to ride, you and the guide will head out on the trail. Many guided tours are Full-day adventures that allow you to ride for longer. There are also shorter tours lasting from 3 hours to 4 hours. Some tours are longer, lasting up to 12 hours.
What to expect from a Welder Ranch and Outfitting Services, LLC Snowmobile Tour?
Guided snowmobiling tours are an excellent way to connect with nature and learn new skills on a snowmobile. You'll be out in the backcountry with a guide who can teach you how to ride, how to operate a snowmobile, and how to enjoy the outdoors safely. Not sure what to do? Guides are happy to help you plan the adventure, selecting a trail based on your interests. You can also opt for a guided scenic ride. On a guided scenic ride, your guide will take you on a scenic route, pointing out interesting features such as lakes, rivers, forests, and wildlife. Guided snowmobiling tours also provide a unique opportunity to meet like-minded people and make new friends. Plus, you'll have the opportunity to connect with nature in a new way, improving your health and increasing your sense of adventure.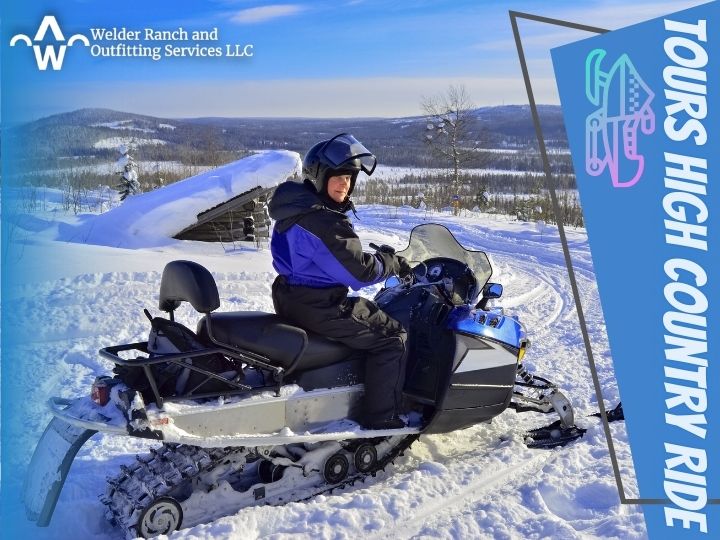 Why book with Welder Ranch and Outfitting Services, LLC?
Welder Ranch and Outfitting Services, LLC offers over 30 years of guiding experience. Our guides are experts dedicated to helping you achieve your outdoor goals. Welder Ranch and Outfitting Services, LLC has the most experienced, dependable guides, protecting your experience and safety with fun in mind.
How to get started on your tour with SNOWMOBILE ADVENTURES GUIDED SNOWMOBILE TOURS by Welder Ranch and Outfitting Services, LLC.
Booking a snowmobile tour in Colorado is easy! Visit our website, or call 970-314-5923 and choose your adventure. You'll be able to select your date and time, the tour length, and choose your guide when you're ready. If you have any questions, please don't hesitate to call us at 970-314-5923. We're here to help!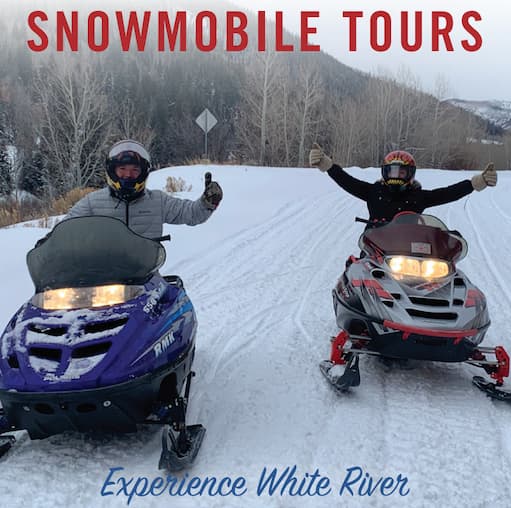 It's important to remember that guided snowmobiling is an outdoor activity. Before you book your tour, make sure you're prepared. Here are some things you should know: Know your physical abilities and limitations and how long you can be outside. It's your responsibility to make sure you're prepared for the outdoors. Bring plenty of food, water, and clothing. It's not uncommon to be outside in adverse conditions, such as rain, snow, or high winds. Wear appropriate footwear. You'll need to wear sturdy boots for your ride in the wilderness. Use common sense and abide by all local rules and regulations. For your safety and enjoyment, please respect other visitors and the environment.